About size of your school
What is the size of your school or college?
This question applies to the size of the organisation that you are presenting for certification. That might be just one school, or it might be a Multi-Academy Trust (MAT). For the purposes of the assessment, your organisation includes all the parts of your school and other schools that share the same network.
The criteria used by the UK government to define the size of an organisation is based on number of employees.   
Micro -0-10 employees.
Small -10-49 employees.
Medium -50-249 employees.
Large -250 or more employees.
In the education sector, the employees are the paid staff employed by the school or the trust. In this certification process, the students would be considered more like customers rather than employees.The school governors, who are not technically employees, yet who may access organisational data and organisational services, will need to be included when you calculate the size of your organisation if they do access this information. It should also be noted that if they access any school systems or data with their devices then those devices will fall into the scope of this assessment.
Eligibility for the included cyber security insurance
An organisation that can certify its whole organisation to Cyber Essentials AND has a turnover of less than £20 million is eligible for included cyber security insurance with a limit of liability of £25,000.
Instead of turnover, schools need to look at their funding arrangements. The General Annual Grant and Pupil Premium reflects the number of pupils (PAN) attending a school or a MAT. The word projected 'outturn' is more frequently used instead of 'turnover'. An independent school or trust would need to calculate the fees paid by the students as well as any grants/bursaries.
The included cyber security insurance is an annual cover which will be renewed each year when your Cyber Essentials certification is renewed. If you are a Multi-Academy-Trust (MAT) or an individual school that receives over £20 million in fees or allowances, you will not be eligible for the included cyber security insurance when applying for Cyber Essentials. If a large MAT wishes to gain the included insurance, they would need to segregate their networks and submit as individual schools. Each school in the MAT would need to pay for a separate application. Please see more information About scope for schools for further guidance about what is, and is not included in the Cyber Essentials assessment.
Wyche Innovation Centre
Upper Colwall
Malvern
WR13 6PL
03300 882 752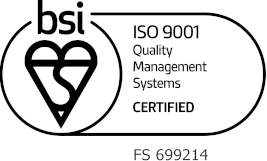 The IASME Consortium Ltd, company number 07897132, Address: Wyche Innovation Centre, Walwyn Road, Malvern WR13 6PL